I love getting feedback.
The best part of my job is seeing the results and empowering a client to understand how they can control and manage their own marketing needs. Ultimately, it's my duty to educate my client, to make them confident in their own marketing knowledge. So I was very pleased to get this feedback from Kevin Self, Operations Manager at New Age Veneers:
"Po-Tien was initially asked to only review our website, but from our initial meeting, she showed a deep understanding of marketing strategy and the practical applications to help sales. From this meeting, we asked Po-Tien to assist in our entire brand strategy.
We employed her to undertake a broad range of our marketing – from website review, social media management, brand management and content management. With consistent and intelligent engagement, she grew our social media accounts without depending on budgets. Specifically, Instagram – our account grew month on month by an average of 100 qualified followers, without spending a cent.
Using social media, Po-Tien was proactive in reaching out to influential designers to create partnership and website content using existing projects and specifier interest. With this knowledge, she worked with our BDM teams in NSW and VIC to stay engaged with clients, existing projects and informed them of new projects or leads. Her passion for learning more about the industry, her considered approach, professionalism and prioritisation of activity grew our brand recognition with our target audience, and she was an asset to our team.
I would not hesitate to recommend Po-Tien for a company who is looking to improve their brand and marketing strategy."
And here's a snippet of what we did together: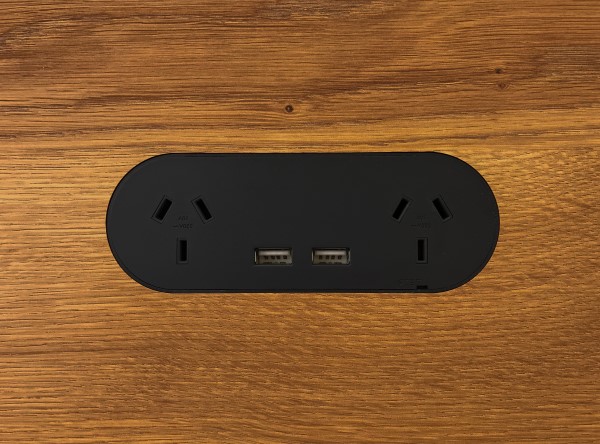 Busy SMEs hire me to help them with their marketing structure, to give clarity and scalable ways of creating content and brand awareness.
Often, a great business simply doesn't have the time to analyse, review and identify the wonderful marketing opportunities able to them. It can be tempting to blindly pay more advertising dollars, but the truth is that many existing strategic opportunities go unnoticed and unused.
So the core of my role is to assess the client's existing capabilities to provide a solution that is within their means. I look at their business as if it's my own to find the unused opportunities or the forgotten gems in their own arsenal.
It could be current clients, past projects, social media engagement or beautiful photos and press coverage that have not been shared. I also guide them on what NOT to do.
My experience working with grassroots campaigns means I don't depend on budgets to amplify a brand. I look for under-utilised assets. And my experience with corporates means we look at measurable outcomes.
This all adds up to a hands-on, bespoke solution which focuses on individual business needs.
Marketing can fall by the wayside in any busy business as it's a long-game and requires deep strategic thinking. And there are often already under-utilised marketing strategies hidden within a business. So if you need help to assess your marketing strategy to find these hidden gems, call or email me for a confidential discussion. You never know what we might find!